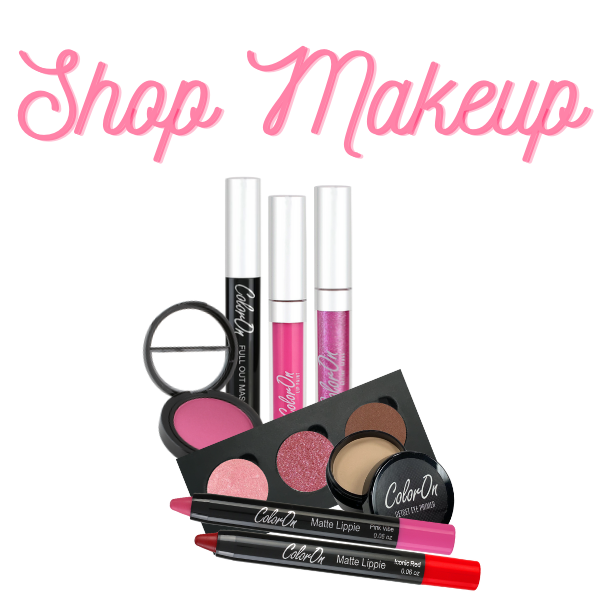 Contact info@prettygirlcosmetics.com for customization requests, price quotes, team discounts, or any other inquiries!
Why Custom Team Makeup Kits Are A Must Have
The struggle is real when it comes to finding quality, affordable cheer and dance makeup. Not only that, finding just the right shade is close to impossible. Oh, and let's not forget about the hassle of making sure every team member has all the required makeup products and that the colors match. The list of reasons you should avoid sending your team off on their own to find all the correct dance recital and cheerleading competition makeup products is a long one.
Here at Pretty Girl Cosmetics, we have created a solution to chaotic makeup shopping extravaganzas. With just a few clicks of a button, you can create your very own Custom Makeup Kit for you and your team. Select makeup to include in your kit by browsing our cheerleading and dance Makeup collections and choosing from any individual product(s) listed on our website. Customize a 2-pan, 3-pan, or 6-pan Makeup Palette and create your look with our large selection of Pressed Powder Eyeshadows. You even have the option to personalize the 6-pan Makeup Palette with your team logo or any design on its frame.
It gets better. Your Custom Team Makeup Kit is added to our website so your team can easily find and purchase a kit of their own. Never again will you worry about forgetting which products you used the last time, the possibility of a product discontinuing, or a team member not having the correct makeup.
In short, you NEED a Custom Team Makeup Kit. Save valuable time, money, and a few hairs on your head. You'll look back and wonder why you haven't done this sooner, trust me. 
So, what are you waiting for!? Start creating your Custom Dance or Cheer Team Makeup Kit today!♥︎