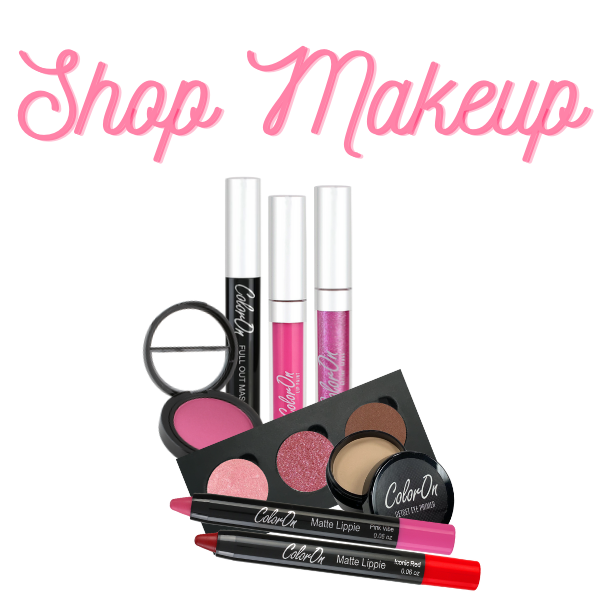 Contact info@prettygirlcosmetics.com for customization requests, price quotes, team discounts, or any other inquiries!
How-To Create The Ultimate Team Spirit Kit
Whether its prepping for tryouts, heading to practice, or gearing up for competition day, showing team spirit is essential! Others should know who your team is just by looking at you, so decking yourself out in team spirit is crucial regardless of the occasion.
Showing off your team spirit for tryouts is a guaranteed way of being remembered. During practice, it unifies the squad and makes for a more successful practice altogether. And of course, competition day is a no-brainer when it comes to reppin' your team and flaunting your team spirit. 
That said, you need to dress the part. How do you do that? With makeup and apparel that illuminates your team spirit! But, what exactly comprises this? Great question–the answer is listed below with all of the things you will need to create The Ultimate Team Spirit Kit! 
❏ Eyeliner
❏ Eyelashes
❏ Eyeshadow
❏ Mascara
❏ Lip Paint
❏ Blush
❏ Glitter
❏ Face Sticker
❏ T-Shirt
❏ Tank-Top
❏ Sports Bra
❏ Shorts
Now, where do you get all of these things without going to a million different places? Pretty Girl Cosmetics & Pretty Girl Sportswear! (Don't worry, they both are on the same website!)
Pretty Girl Cosmetics offers Custom Team Makeup Kits, making the search for perfectly color-coordinated makeup as easy as a few clicks of a button. You can even request FREE makeup samples (Cheer or Dance) prior to purchasing to ensure that everything is all you could have wished for and more. Be at ease knowing your makeup is on fleek and your team spirit is on point!
As for apparel, Pretty Girl Sportswear offers Custom Team Practice Wear. Choose a package and customize it with your team's logo or let us design something for you! Whatever you need, Pretty Girl Sportswear can make it happen.
Are you ready to start creating the ULTIMATE Team Spirit Kit!? ♥︎
CLICK HERE to download a free printable checklist to help you create The Ultimate Team Spirit Kit!