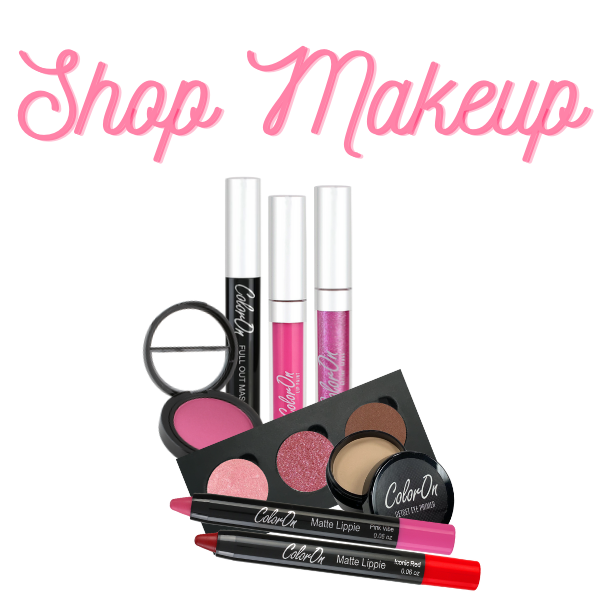 Contact info@prettygirlcosmetics.com for customization requests, price quotes, team discounts, or any other inquiries!
Life as a Pretty Girl Brand Ambassador
Are you a cheerleader or dancer interested in becoming a brand ambassador for Pretty Girl Cosmetics? Are you an avid social media user? Are you willing and able to spend time creating new makeup looks using our top-of-the-line makeup products? If you've answered yes to all of these questions, read on to learn more about what it means to be a Pretty Girl Cosmetics Brand Ambassador!
Pretty Girl Brand Ambassador Program
Pretty Girl Cosmetics is excited to announce our 2022 - 2023 Brand Ambassador Program is launching this month!
Our Brand Ambassadors will serve as trusted cheer and dance makeup experts by providing customers with personalized, detailed information about Pretty Girl Cosmetics a division of ColorOn Beauty. Through product reviews and demonstrations, they will inspire and spread the news about our products, building brand awareness, and exceptional online customer experience. Help us to promote Pretty Girl Cosmetics and become a part of our team today.
To be considered as a Pretty Girl Cosmetics Model or Ambassador, please click on the link for the application on our website.
Wear Pretty Girl
Each month as an ambassador, the individual will receive a shipment of PGC products to test and create makeup looks.
Create Content
As an ambassador, one must create posts each month wearing PGC products. The posts can include pictures, collages, and video tutorials. Creativity is a must!
You must follow our social media accounts
facebook.com/prettygirlcosmetics
instagram.com/projektpretty
tiktok.com/@projektpretty
Be sure to promote Pretty Girl Cosmetics products/brand, like and comment on Pretty Girl Cosmetics social media posts, and tag friends or other favorite brands. Be interactive with the PGC community. Share, Share, Share :-)
Monthly Submission Requirements
We require a minimum of 4 photos/videos, each with a different makeup look or pretty girl product in the photo/video.
The Grand Finale – Every month the ambassador meets the minimum requirement you will receive a $25 Amazon gift card.