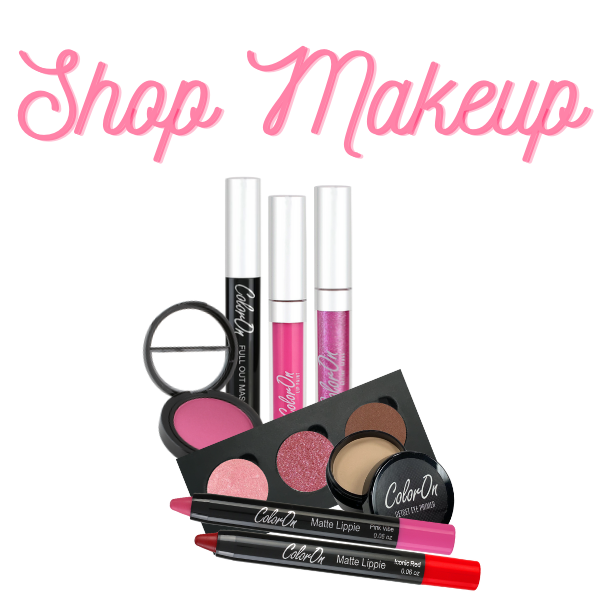 Contact info@prettygirlcosmetics.com for customization requests, price quotes, team discounts, or any other inquiries!
Do You Know How To Create the Perfect Smokey Eye?
As long as some cheerleaders and dancers attend cheer and dance competitions, there will be dramatic cheer and dance stage makeup.
Creating dramatic stage makeup for dance competitions was in existence long before cheerleaders decided to follow the trend. Even now with all the new rules for cheer competition appearance standards, cheerleaders want coordinating makeup to match their uniforms. 
Rhinestones, glitter, and sparkle may be out, but the smokey eye will always be a crowd favorite. Creating a dramatic smokey eye for your stage performance is easier than it may appear. Remember, a smokey is not just black and gray. Creating a smokey eye with your team colors is perfect for cheer and dance competitions.
You will need the following products:
Eye Primer

Eye Liner

Eye Shadows

Mascara
Step 1 - Prep your eyelid with eye primer from your lash line to under the brow. This is a critical step that will create a long-lasting, waterproof, crease-proof finish.
Step 2 - Apply eyeliner by tracing just inside the upper and lower lashes lines and run a cotton swab over the lines to smudge them. Smudging the liner creates a dark smokey effect.
Step 3 - Apply the dark shade above the lash line and the second darkest shade in the crease and blend to avoid harsh lines. Apply the lightest shade below the brow as a high lighter. Blend from dark to light starting at the lash line to create drama.
Step 4 - Brush the upper and lower lashes with mascara, and apply 2 - 3 coats for long thick lashes.